Great value washing machines for sale can always be found in our shop, as well as a good selection of tumble dryers. We stock reconditioned and second hand washing machines and tumble dryers. We specialise in Hotpoint and Zanussi – visit our shop in the car park of Homebase Beacon Park in Plymouth and have a look.
Our washing machines are ideal for anyone looking for a low-cost appliance including landlords wishing to furnish rental or student accommodation.
Reconditioned and second hand appliances

We strongly recommend reconditioned and second hand washing machines as the best option for the environment, as well as offering best value for our customers. Building a new washing machine requires large amounts of energy and raw materials, which can be avoided by buying used or reconditioned.
All of our reconditioned washing machines and tumble dryers have had hours of work from a skilled engineer. We source the highest quality used and reconditioned parts from reputable manufacturers. All our second hand washing machines have undergone an extensive testing, ensuring they're in perfect working order.
Installation service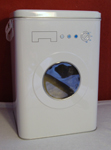 Have you bought a new washing machine but feel the installation cost is too high?
Have you moved house and need to get your washing machine installed?
We offer a low-cost washing machine installation service for appliances not purchased from us – contact us for a competitive quote.
Quality guaranteed
We believe our after sales service is second to none. We provide a 6+12 month guarantee on all washing machines and tumble dryer sales. You can rest assured that you are receiving a top quality washing machine for some of the best prices around.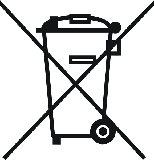 Recycling your old appliance
When you buy a washing machine or tumble dryer from us, we can collect and recycle your old one. We are registered with the Environment Agency under the WEEE directive so you can rest assured that we will dispose of your old appliance legally and safely, with minimal damage to the environment.